Music News Round Up • Chance The Rapper to be Honored at BET Awards, Brown Girls Web Series Gets Picked Up By HBO & More
This week in music news Chance The Rapper continues dominating across the map, Joey Purp and Knox Fortune do it big across the pond, Brown Girls takes on new life from webseries to being on a big network, Takashi Murakami takes over Chicago and oddCouple brings Chicago to Milwaukee. Dive in below.
Chance The Rapper Takes Over Ebro in the Morning, Performs a Tiny Desk Concert at NPR and Is To Be Honored at This Year's BET Awards
Chance The Rapper started the week off doing big things chopping it up with Ebro in the morning on New York's Hot 97. The fun interview moved through a variety of topics including learning of his brother Taylor Bennett coming out via the internet, Jordan vs. Lebron, and Chance's thoughts on Kanye's famous "bleach" line from T.L.O.P. In other Chance The Rapper news, BET has announced that Chance will be receiving their Humanitarian Of The Year award, and the emcee rounded out the week by appearing on NPR's Tiny Desk series of which the video is slated to release soon.
Joey Purp and Knox Fortune Perform Primavera Festival
Joey Purp and Knox Fortune are currently enjoying life and doing big things in Spain. The two artists brought Chicago to the world at Barcelona's Primavera Festival, going absolutely crazy during a 40 minute set. Additionally their instagram stories were buzzing, with Knox skating throughout the city and the both of them enjoying plenty of the sights. Catch their set in full below.
From Web Series to HBO, the Chicago Made Brown Girls Levels Up
Brown Girls not only made waves for showing another side of Chicago, but was celebrated for being an original voice in web series and visual medium in general. Now, the celebration continues as creators Fatima Ashgar and Samantha Bailey take their hit series to HBO. The two recently announced the move in Elle magazine and are excited to bring their grounded characters and Chicago to a wider audience.
Famed Artist Takashi Murakami Opens Exhibit at the MCA
Takashi Murakami opened up his new show this week at the MCA. The artist, who has worked with Kanye West and Louis Vuitton among others, was seen doing it big around the city during the opening night celebrations. The exhibit, titled The Octopus Eats It's Own Leg, is getting great reviews and is open through September 24th. Check it out!
Lil B And All His Swag Get Based At The Metro
As part of the latest Red Bull Sound Select at The Metro curated by our friends 1833, Lil B and locals Stefan Ponce and Femdot hit the stage in front of a sold out crowd. Energy was high all night, but when local poet Kevin Coval took the stage to introduce the Based God, you could feel the hair on your arms begin to stick straight up. We're sorry if you missed it, but you can get a glimpse of the action below courtesy of photographer Mike Bump.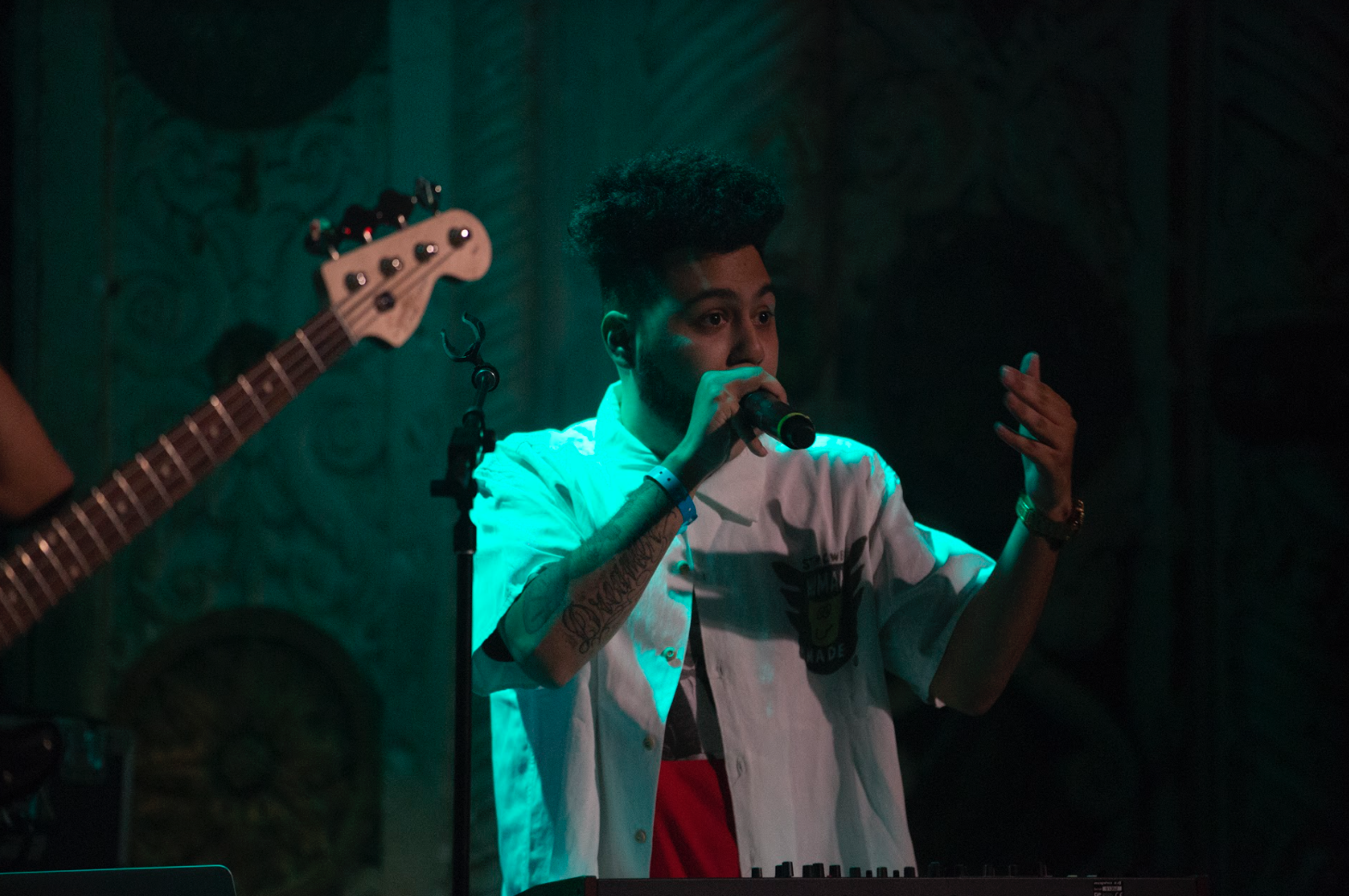 Local Producer oddCouple Teams Up With Summerfest for Lakeside 4Cast
Lastly it was announced this week that oddCouple has teamed up with Summer Fest to curate the first Lakeside 4Cast featuring artists from Milwaukee and Chicago. Acts include IshDARR, Joey Purp, Saba, oddCouple, Webster X, and Jamila Woods. oddCouple, a Milwaukee native himself, will be bringing his hometown the Lakeside 4Cast on July 4th.