Jeremih Brings Out Chief Keef in Star-Studded Red Bull Performance
For all his involvement in the Chicago hip-hop scene, Andrew Barber of FakeShoreDrive had only seen Chief Keef perform live twice before last Friday. The sounds from Chicago have been far-reaching over the last few years and perhaps no single calendar has seen as much attention bestowed upon the city's artistry as 2016. Fittingly, Barber and Red Bull Sound Select teamed to put an end to that hiatus with a star-studded affair as part of the brand's '30 Days in LA' concert series.
Building on previous years that have seen a growing collection of artists like Brian Fresco, Tree, Chance The Rapper and more participate in the now-annual concert marathon out west, Friday's set featuring Joey Purp, Warhol.SS and Jeremih didn't disappoint. With appropriate backing from none other than our October cover story DJ Oreo, the hometown performers showed out to a capacity crowd at The Mayan. Headlining the affair was Jeremih who brought out YG & The Game for a perfect confluence of his birthplace and adopted hometown. With a huge contingent from the city's scene making the trip out west it was but another great chapter in a story that will continue to grow with FSD & Red Bull's 'Holiday Extravaganza' Wednesday December 14 at Thalia Hall where the Cool Kids will unite once and for all. We caught up with Barber late Monday night to talk about the show and what's next, check it out below.
TheseDays • Crazy weekend, tell me a little about getting the show together, what was the process of getting that many names, surprises on the bill?
Barber • Well, I've always wanted to do a Jeremih show but it just hasn't been able to work out doing it in Chicago, for a number of different reasons. I was able to do it in LA, Redbull liked the idea, at the same time I've always wanted to do a Chief Keef Show. Obviously that can't be done in Chicago at all, I've only seen him perform a couple times, Pitchfork and Lollapalooza 2012 are the only times I've ever seen him live. Keef's a legend, he's rarely seen, he's kind of like a unicorn. You rarely ever see him in public, and I was like I have to do a Keef show, I'm doing this show in LA, we've gotta do Keef. People….Keef's kind of like the boogeyman, even though I think his reputation changed a lot over the years. You know, Red Bull is with it, they liked the idea, they're a great partner because they trust me after all the success that we've had together doing events and any number of things. They liked the idea, doing them together, then I had to get the rest of the show together with various local artists. Joey Purp is on there, who's having an incredible year. On the really young side, Warhol.SS, who has some good momentum right now. Just with Jeremih, he's from Chicago but has a presence in LA and has a lot of people out there. And he doesn't do a lot of shows either, for how popular he is. I think he's about to go on his first major tour next year, with PartyNextDoor. So for being a Chicago show, an LA thing, a Chicago-LA thing, we connected with him and they were like we're going to make some phone calls to make some cool stuff happen. Ended up getting YG there and the Game as well.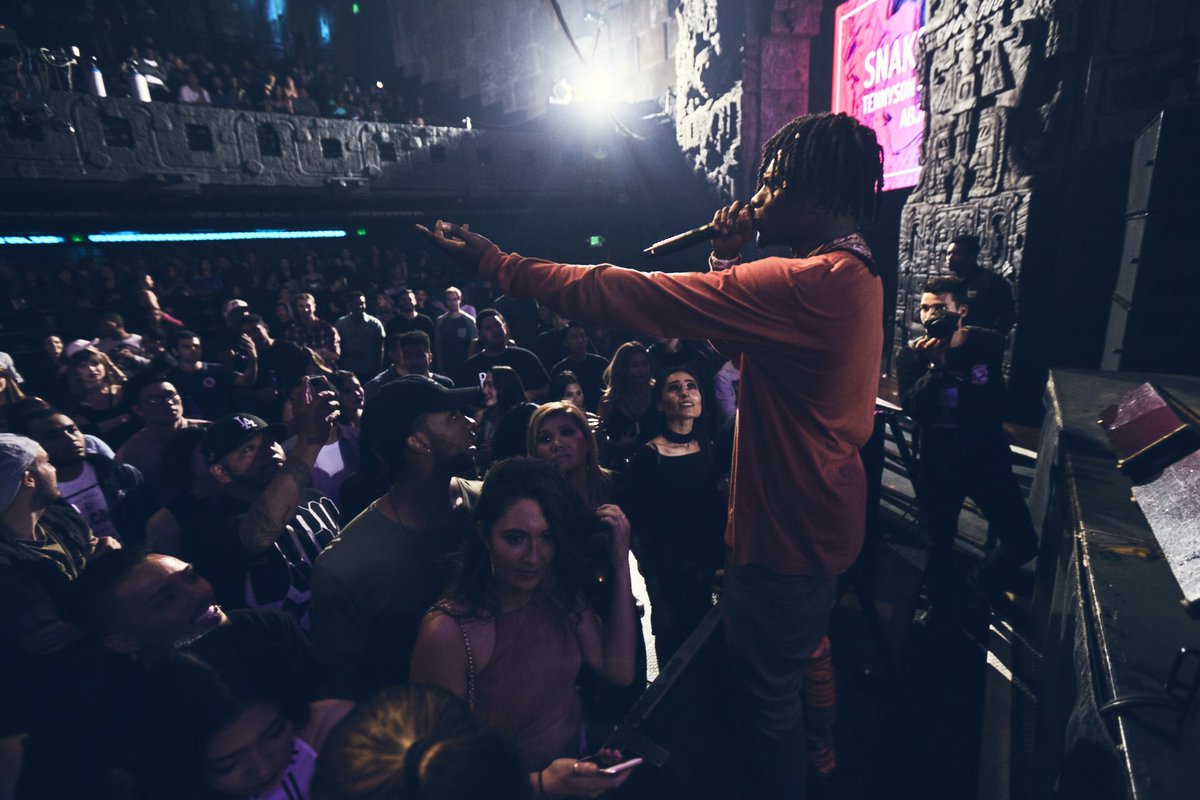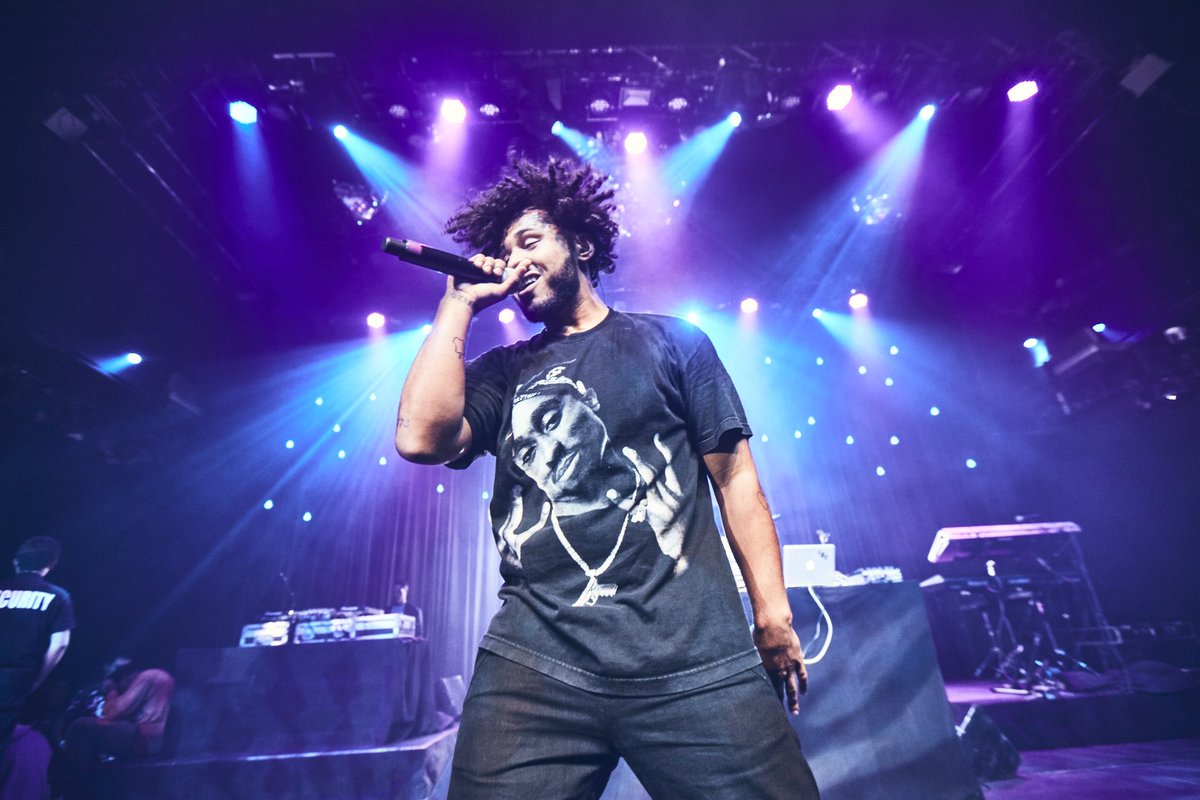 TheseDays • By all accounts it was a very Chicago affair out there. As somebody who's been around and curating this culture for a long time, how cool was it for you to be able to do stuff like that once again, where you team up with Red Bull to really show off what we're doing in Chicago?
Barber • It's great. Like I said, they're a great partner because a lot of times you're working with people who may not understand. If I say 'we should do this, trust me, it's gonna be dope', they're nine times out of ten gonna say you're right, let's do it, let's give it a shot. It was just fun, because that's not a show I've been able to do, haven't been able to do anything of that caliber in Chicago yet. To do it in LA was bittersweet, but it was a great look just to bring it to the west coast, to know that I can sell out a 1500 cap room with the right sound, the right booking, the right partners in LA. It was a huge old historic theater, packed from early in the night. Such a great feeling, a lot of fun, and the energy was really good. Sometimes you can have a room, especially when you go to other cities, not every city is going to be as crazy as Chicago or live as Chicago. You never know how it's going to work out but the energy was crazy, people were raving about it, definitely my most successful show to date.
TheseDays • That's what's up. Any plans to do something in the city, make any headway on doing more shows in Chicago ?
Barber • We're definitely going to continue on and have some big stuff planned for 2017. The RBSS program will continue in Chicago, and there's some other special stuff that's going to happen, so keep an eye out and hopefully I can continue to do it better and better and can do so more of the larger caliber shows.