Checking in with Bryan Allen Lamb
The last time we talked to Bryan Allen Lamb was in 2015. Back then, he was in full stride from an eventful year of traveling with acts like Denzel Curry, Mick Jenkins, and Joey Badass; tours where he captured their memorable moments again and again. Today, we get to find out what he's been up to since moving to Atlanta some time ago. With yet another year of standout photography, Bryan Allen Lamb comes back home to reflect on the journey so far.
You may have seen him hobbling around a couple suitcases worth of camera equipment throughout last November when Bryan was in town to cover Red Bull Sound Select's "30 Days In Chicago" festival. As Bryan remembers, his time spent covering the gargantuan festival felt like being in a time warp. For those of us familiar with Dragonball Z, Bryan says, "30 Days was like being in a hyperbolic time chamber, almost like going on tour." After all was said and done, what was supposed to be six jobs for the month ultimately grew to be much more. From Bryan's experience, situations like "30 Days" have a tendency to over brew with potential opportunities, and when you're as serious about your craft as Bryan Allen Lamb, taking on extra work often yields beneficial placements down the line. The world of photography isn't always as fast-paced as Bryan's career, but his work ethic and skill made it inevitable for him to gain traction.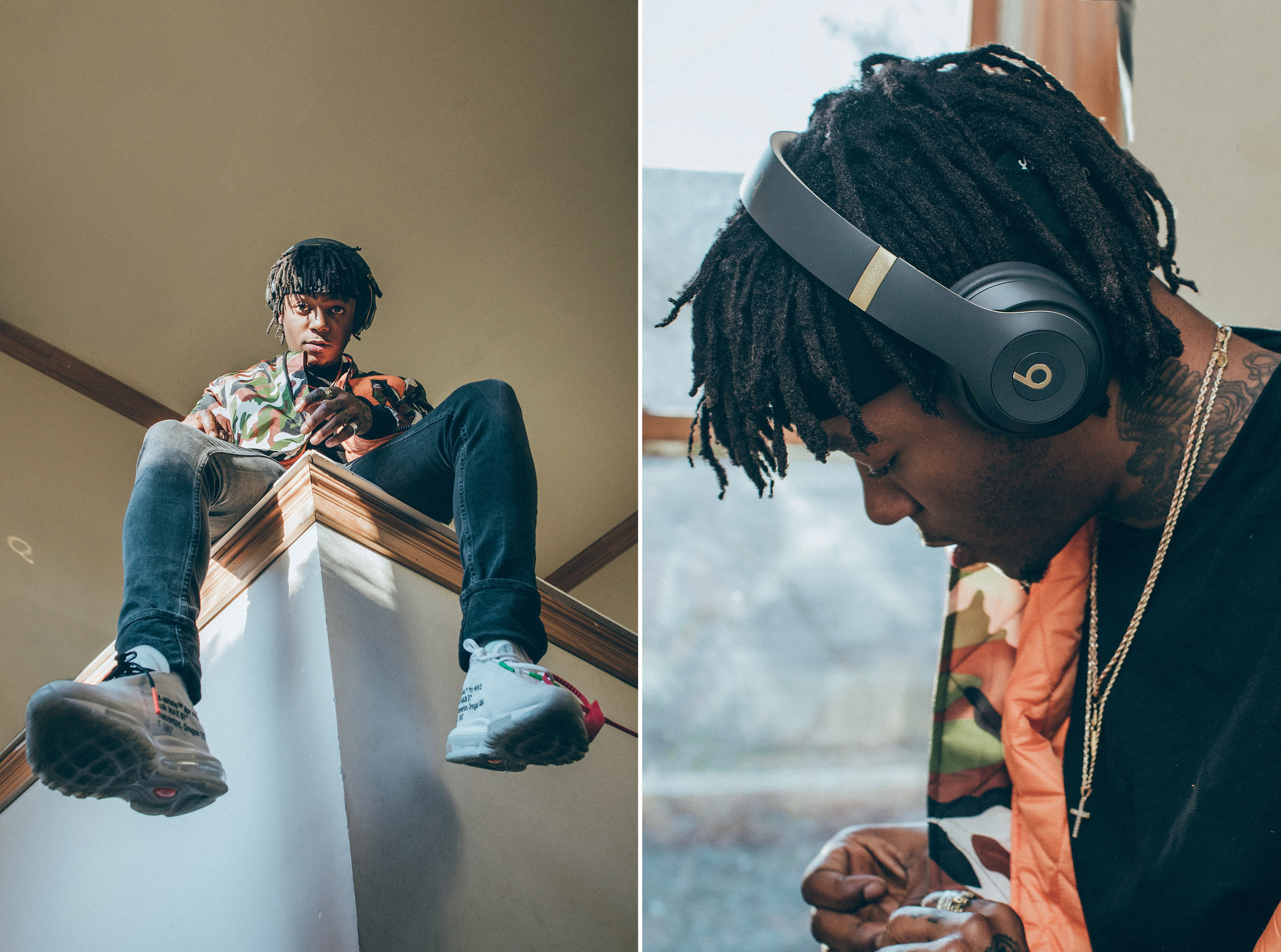 Along with covering several live events, and meet and greets, Bryan was also very adamant about taking portraits of the artists he came across. He managed to photograph of some of the main artists of the showcase, names like Syd, Sabrina Claudio, 6LACK, and Kali Uchis. "Most memorable shoot? I'd have to say Kali's was. She was just so excited for the shoot. I gave her like barely any direction and she just went off." For artists like Bryan, his creativity often revolves around achieving a certain look for the subject of his work. With the subject of his work typically being other artists, receiving genuine enthusiasm from said subjects is like icing on the cake for Bryan. In fact, Bryan's been fostering creative relationships through his work for a while now. Looking back on his first big jump into the industry, he reminisces about working on the Mick Jenkins tour, "Mick is such a visual dude, like he really cares about his visuals. So when he asked me to work with him...honestly, I was honored." After that, things came together pretty quickly for Bryan, and he credits a lot of his success to his partnerships with artists like Mick.
Bryan's work has hardly gone unnoticed. Along with his work for Red Bull Sound Select, Bryan was also responsible for the album cover of Supa Bwe's full-length debut, Finally Dead, released on December 6th, 2017. "I came in from Atlanta the night before," Bryan recollected. Supa came up with the concept for the shoot. Although Bryan was nervous about how they'd achieve the idea, in the end, everything came out more amazing than expected. "We almost used one of the front shots," Bryan exclaimed. "I was at Harold's at the time and before that, I'd only looked at the front shots. While I was looking through the photos, the cover shot happened to be the first photo I took." The final artwork, an image of Supa riddled with blood and arrows, was arguably one of the most iconic album covers of 2017. "The arrows were pretty lightweight but still too heavy to stop from falling. So we had two people like, puppeteer them with floss from the sides." With his sights set on the new year, Bryan Allen Lamb will continue to create memorable moments in photography.
Since moving to Atlanta to be apart of Havas' creative team for Coca-Cola, Bryan's seen no shortage of work or travel. Keeping a regular footing in both Chicago and Atlanta throughout the months, Sometimes Bryan's fast-paced lifestyle can be tough. Depending on Bryan's workflow, there are times he's needed in Chicago on short notice. "For whatever reason, flights from Atlanta to Chicago are at either 6 am or 6 pm. So for the mornings I have a job lined up in Chicago, that means I'm leaving Atlanta by like 6:30, touching down around 8:30, and sometimes I have to be on site as early as 9:30." In the future, Bryan's career will surely develop more new opportunities. Although these new situations may come at the cost of a good night's sleep from time to time, Bryan's ready to weather storm all 2018.