2015 Photo Recap + Interview • Bryan Allen Lamb
If you've attended a hip-hop show in Chicago in the last two years, chances are you've seen Bryan Allen Lamb with a massive lens, bouncing around between the stage and the pit. The photographer/videographer, who might be best known for his dark, thick-framed glasses and a tiny biker cap, has covered the Windy City rap game incredibly well over the last couple years. For 2015 in particular, he found his way on the set of the music video for "Sunday Candy", on the tour bus with Mick Jenkins crafting a road diary, and even providing the cover for Eryn Allen Kane's debut EP. With plenty of additional festivals and shoots in between, we felt that Bryan Allen Lamb had the visual qualifications for a proper 2015 recap. We were able to speak with the talented artist about his craft, some favorite memories of the year, and what we can expect from him in 2016. Enjoy the photos scattered throughout and the Q + A below. Happy New Year, all.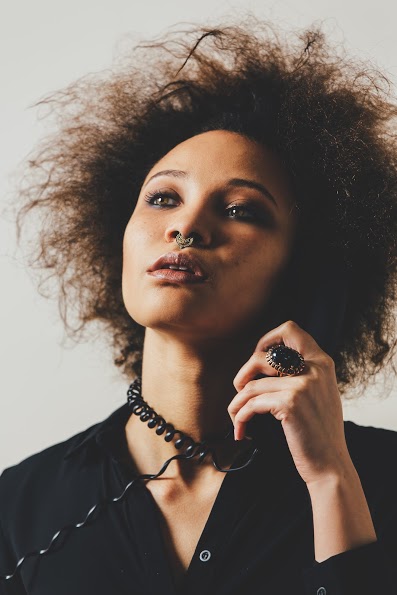 You've covered shows, tour diaries, portraits, documentaries, and everything in between. Do you have a particularly favorite setting to shoot?
I think it really depends on what I'm working on at the time. I get burned out on things pretty quickly and it depends on who I'm working with. In general, I suppose I like doing portraits - whether it's in-studio portraits, or while on tour. Capturing emotions within a specific moment, to revisit later on, is my favorite aspect of creating visuals.
What kind of events/highlights come to mind when reflecting on 2015?
Going on tour with Denzel Curry, Mick Jenkins, and Joey Badass. I respected these artists before even going on tour with them. The photo above is Joey Bada$$ with a BB gun. Tour days are long - we have a lot of downtime and decided to make a gun range, taking down pop cans. It was in the back of a venue in Santa Cruz, if I remember correctly.
Any shows that stand out?
One show that stands out is FKA Twigs at Lollapalooza. Seeing night shows at Lolla are amazing, but Twigs is an amazing performer on top of that. I took a lot of photos this year, but I think I captured my favorite performance photo (featured below) during her set. In terms of performance photos, I'm just gonna go ahead and say this is the best performance photo of 2015...
Favorite person to work with this year?
I really like working with Eryn Allen Kane, and her manager Robbie Mueller. I worked with her on three or four separate shoots this year, so at this point I feel we have great chemistry. In Eryn's Aviary: Part I EP cover, we created my favorite image of 2015. The process was super organic - we combined our different perspectives and just went for it. I think that's part of the reason it turned out so well.
What can we expect from you going into 2016?
It's going to be hard to top 2015...but something new for 2016 is I'll be putting together a unique gallery show of my work. I also just got my own studio space, so I plan to host gallery shows for other artists.